Money Market – 1.01% APY
Accelerate your savings with our Titanium Money Market account. Open your account only at a select Equity Bank location near you!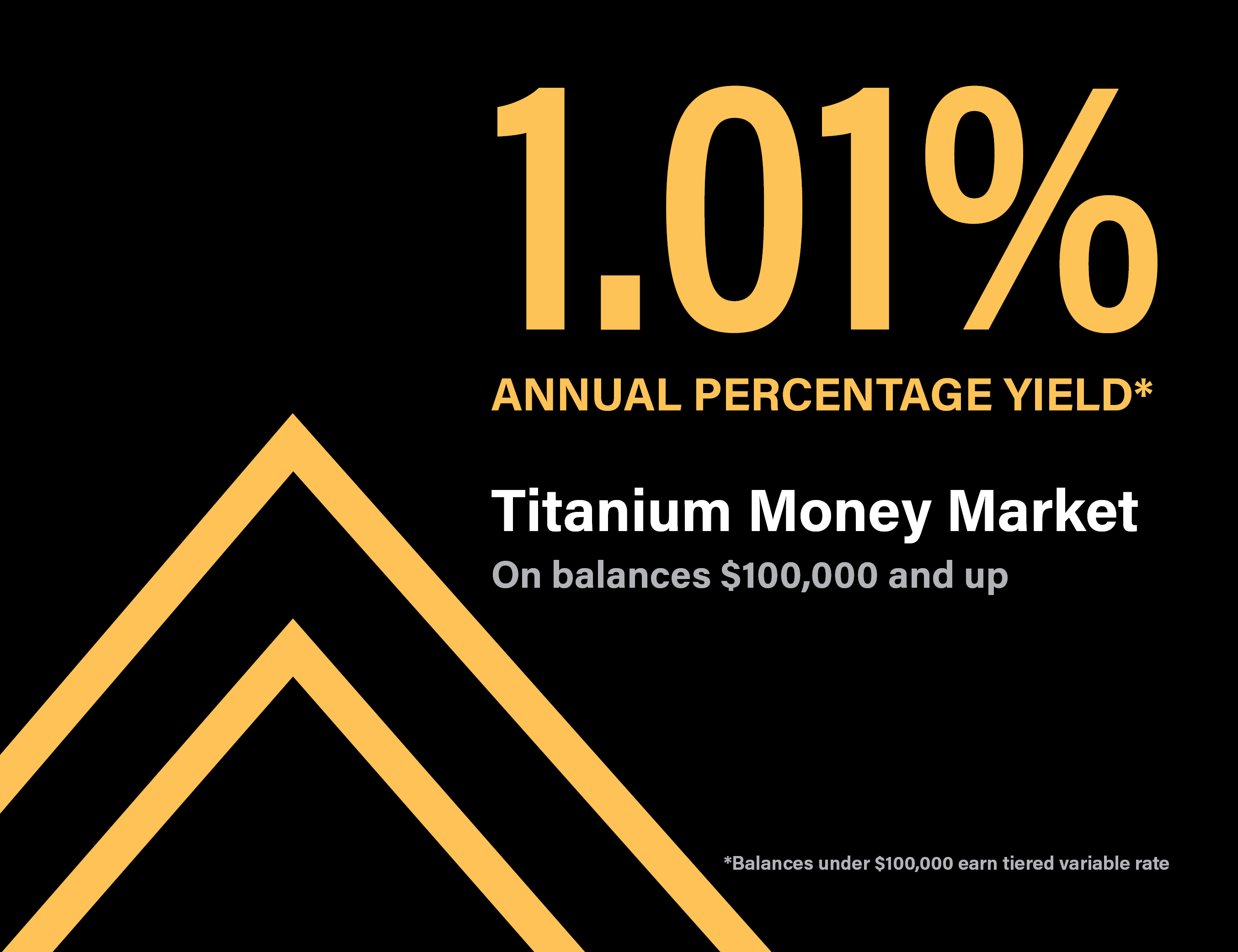 Account Benefits
Special Tiered Rates
Initial annual percentage yield (APY) of 1.01% for six months on balances over $100,000.
No Monthly Fees
Maintain a minimum balance and you won't pay a cent in maintenance fees.
Free Online & Mobile Banking
Manage all your accounts from your home computer or mobile device.
Equity Bank's Titanium Money Market is a variable rate money market account with initial annual percentage yield (APY) of 1.01%. You will be paid this rate for six months on balances $100,000 and up. After that time, APY on your account will be based on the balance in your account, and will range from 0.01% to 0.05% APY. Balances earn tiered variable rate:$0-999.99: 0.01% APY; $1,000-24,999: 0.05% APY; $100,000 and up: 1.01% APY. Interest compounded monthly and credited to account monthly. APY accurate as of publication date an subject to change at any time. Limited time offer available to new household customers to Equity Bank. Rates differ by region, please contact your local Equity Bank for details. Minimum $1,000 deposit to open Titanium Money Market.  Available only in Equity Bank locations in: Garden City, Great Bend, Salina, Kansas and St. Joseph, Mo. Member FDIC.