Information Security
Stay vigilant. Stay Secure.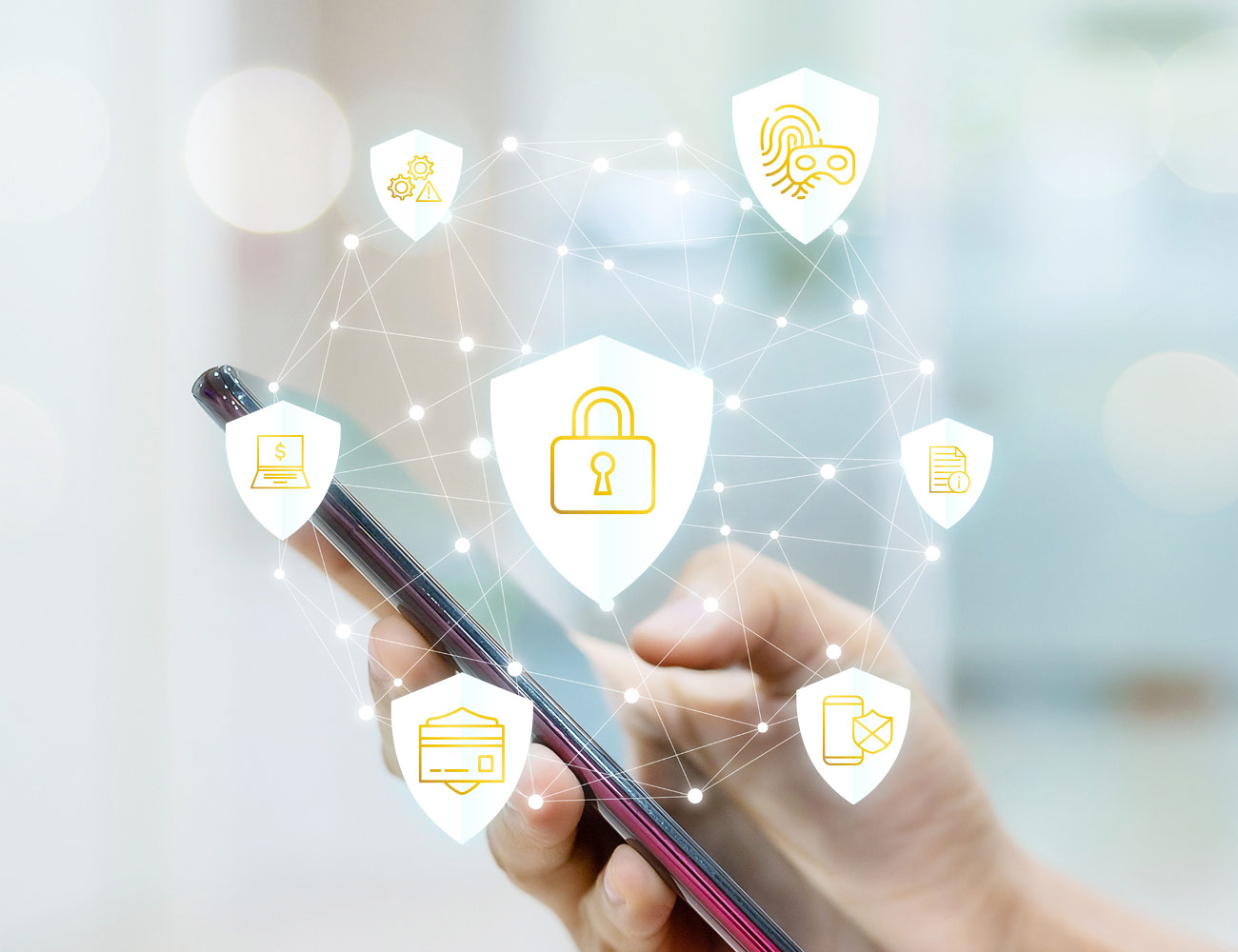 Secure Your Information
Keeping your personal information safe is our highest priority at Equity Bank. That's why we've invested in advanced technology and protocols to make sure that your private information stays private. With threats both online and offline, our team of professionals is dedicated to keeping every transaction as secure as possible.
We're always watching out for you. But there are also many things you can do to safeguard your personal information:
Secure Your Computer
Make sure you have high‑quality antivirus and anti‑malware software installed on your computer. Update that software regularly, so that you're protected against new threats. And run regular scans to pick up on any spyware or viruses that maybe lurking on your system.
Secure Your Files
Keep any paper documents with personal financial information locked up in your home. And if you have digital copies on your computer, keep them password‑protected.
Browse Safely
Whenever you're viewing or entering personal information on a website, make sure that it's secure. You might see a lock symbol in the address bar of your web browser, and the address might begin with "https" instead of the usual "http." If the site isn't secure, don't trust it with your information.
Don't Click Links
When you receive emails that seem to be from Equity or another institution that handles sensitive personal information, don't click on the links. It's always safer to just start a new session on a website you trust. Scammers try to get you to enter your login information on a fake page, which lets them break into your real accounts. If you doubt whether an email from us is real, you can always contact us to verify.
Don't Give Out Your Information
We'll never ask for your password or other sensitive information over the telephone. If someone who claims to be calling from Equity Bank asks you for that information, hang up. You can always ask to call back to a number you trust is ours. We'll also never ask for personal information via email, so don't trust messages asking for it.
Keep Your Passwords Strong
Don't use the same password for all your online accounts – if one company has a breach, all your accounts become vulnerable. Choose unique passwords, and change them regularly.
Monitor Your Accounts
We have procedures in place to detect fraud, but the best way to keep your accounts safe is through regular monitoring. Contact us as soon as you spot anything out‑of‑the ordinary.
Protect Your Mobile Devices
Make sure that your smartphone or tablet is password‑protected. Don't enter sensitive information over a public WiFi network, where hackers might be able to steal it. Only download reputable apps from sources you trust. And if your device is lost or stolen, contact us to disable your mobile banking.
We're working hard every day to keep your personal information secure. If you have any questions or concerns, don't hesitate to contact us.