Equity Bank's New Website: Our Ongoing Commitment to Deliver Superior Service
We're committed to helping you bank like anything's possible. Read here to learn how our new website can help.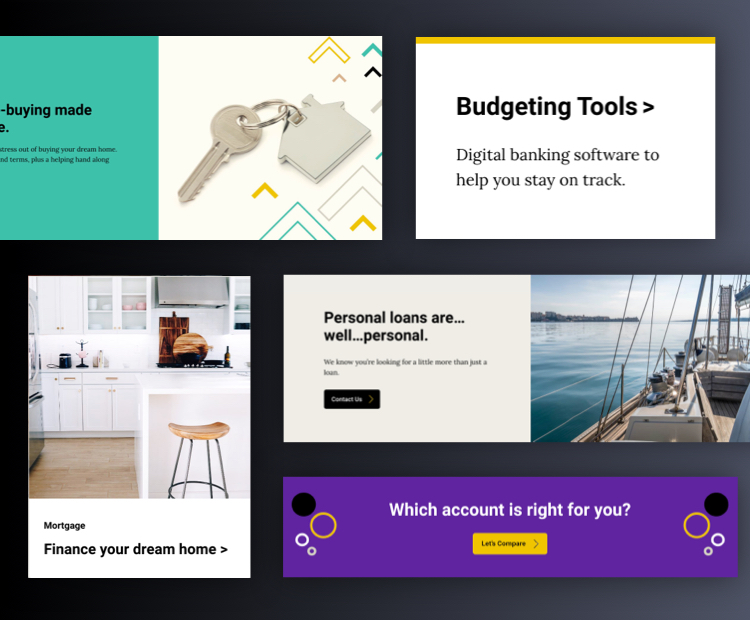 As we continue to navigate the effects of COVID-19 as a community, this past year brought many challenges to how we live our day-to-day lives. Our branches were abruptly closed, and with limited availability to staff and adjustments to how you banked and accessed information, many of our customers experienced our digital services for the first time.
With significant increases in website traffic to our Equity Bank website in 2020, whether wanting to obtain information on the Paycheck Protection Program, learn how to access online banking, or simply stay up to date on how we were working to protect our customers and team members, it became evident that we needed to continue to invest in our digital experience and provide superior service to our customers- regardless if you prefer to bank online or in a branch.
And that is why Equity Bank invested in the redesign of our website.
Fully equipped with robust resources and now featuring enhanced navigation, our website is ready to help you bank like anything's possible. We aimed to make our banking resources and online services more accessible so that you can find information on the fly, research products and services based on your financial goals, explore your interests, or simply open a new checking account or apply for a mortgage. Banking shouldn't be complicated. That's why we are striving to make banking easy.
Whether you're a long-time customer or new to Equity Bank, our new website helps connect you to a wealth of resources and information, along with making it more accessible than ever to connect with a bank branch or directly with a banker, keeping it personal, even when online. If you're joining Equity Bank from American State Bank and Trust, we have a dedicated page on our website to help you learn more about us and support you through the transition on October 1st.
What's different?
Improved Navigation and User Experience
Banking should be quick, reliable, and easy! Our new website does just that by improving your customer experience. The new menu navigation makes it easy to access your interests, contact the bank, and access your accounts with straightforward navigation, a sophisticated search feature, and a clean and simplified design.
Faster Access to Banking Resources
You're on the path towards achieving your financial independence; we want to help you get there. Whether you want to learn more about sending money in the moment, finance your dream home, or plan for your future, we have developed resources to help you get there. Our website features free financial education and resources on various topics, so you can explore your interests and what's important to you.
Bank Like Anything's Possible
Our new website is built for your needs, and we understand that your time is precious and that if you want to contact us or need support on a specific topic, you should be able to get your answers resolved in a swiftly. That means if you want to locate a banker, you can find one in your market and even learn about their experience as a trusted advisor. If you need to order checks or quickly access our routing number, we have made it easier for you to do so. If you need debit card support for activation, lost or stolen cards, you can find all the necessary information at your fingertips. All this information is now easy to locate, making banking easy.
We want to help be your guide across a variety of different financial products. Give us a call if you need a few questions answered about a product or service we offer. If you prefer to sit down and talk to a banker, contact us and we can get you in touch with a banker on your watch.
Your team at Equity Bank works hard to help our customers and communities succeed.
Now, our website does too.
Contact Us to learn more.