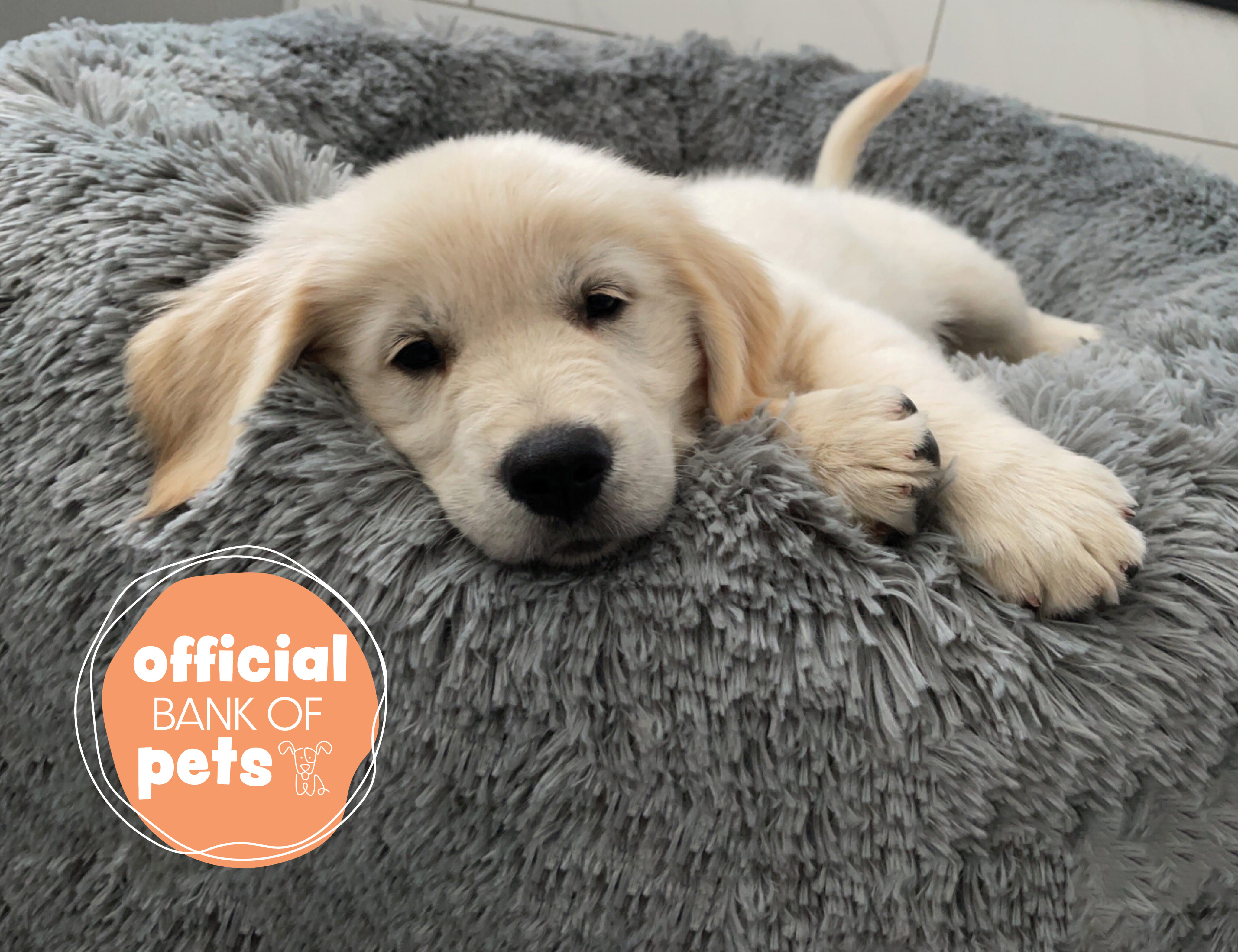 When you Bank Like Anything's Possible, you become the Official Bank of Pets.
In 2017, Equity Bank began lending its paw to local pet shelters and causes throughout its four-state footprint: Kansas, Missouri, Arkansas, and Oklahoma. With the support of our bankers and pet-loving communities, we've donated over $50,000 to area shelters, veterinary offices, and conservation efforts.
#WeArePetPeople
Inspired by the pets and furry-friends of our customers and employees, we include sourced pet photos in all of our advertising. By hosting photo contests, we've engaged with our customers and team members and have been introduced to some amazing pets and stories! 
Equity Bank welcomes pets to visit us in lobby or through the drive-thru. When you're visiting, snap a picture and use #wearepetpeople and #officialbankofpets on your social post!
---
The Official Bank of Pets
Equity Bank invited new customers to help spread happiness to pets in need through their Official Bank of Pets checking account promotion. Introduced in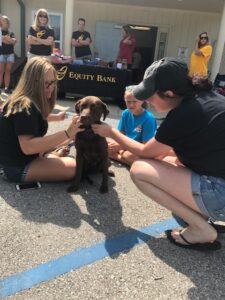 August 2017, Equity Bank donated $25 to a local animal shelter or cause when new customers opened a checking account. In it's first campaign, Equity Bank was able to donate over $15,000 for the purchase of food, blankets, and other animal needs. The Official Bank of Pets returned for similar programs in 2018 and 2019. 
Our current customers helped spread awareness of our efforts through our Re-Fur A Friend program and in personalizing their debit cards to show their favorite pet! Click here to customize your own Equity Bank debit card!
---
Adoption Events
By lending a paw to local animals, we help volunteer at and host adoption days at select Equity Bank locations. In partnership with local shelters, we helped families throughout Kansas and Missouri adopt and give homes to dogs and cats in need. Stay tuned to Equity Bank on Facebook and in your email inbox for news of upcoming adoption events!
Take Your Pet With You
Wherever You Go!
Your pet photo could be seen at Equity Bank!
Customize Your Card